Australia | New Zealand | Campervan | Motorhome | Rental | Hire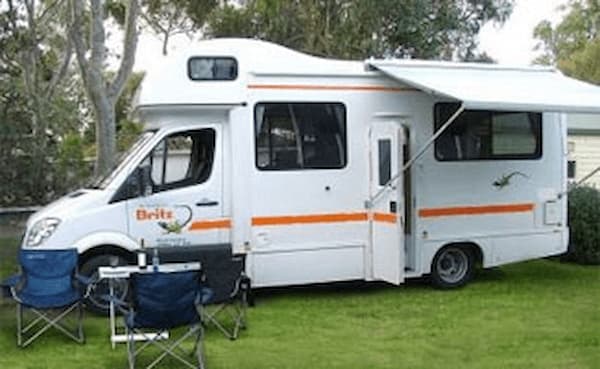 Motorhome rental and campervan hire, is probably the best and the most cost effective way to tour around and see all of Australia and New Zealand (NZ). In this country the distances are vast and hiring a motorhome gives one the chance to roam free everywhere and still keep the finances under control. There are a huge range of motorhomes and campervans available and everywhere you travel in Australia and NZ you will find a range of caravan parks and camping areas to suit almost every budget. These are always clearly marked on local maps and well signposted when driving along the highways. You should not have any difficulties if you decide to tour the country in this way and you are guaranteed to see much more of this great country than those who fly around and stay in resorts.
The campervan and motorhome market is well catered for in Australia and New Zealand (NZ). There are a number of companies that provide quality products but both Kea Campers and Apollo Motorhome Holidays are two of the best known. Kea Campers offers an extremely wide range of motor homes with a wide range of layouts as well as providing a network of service depots throughout the country and a backup service in the unlikely event that you experience mechanical problems. All of the major entry points into Australia and NZ as well as some strategically placed towns have a Kia Campers depot. These are located in Cairns, Brisbane, Sydney, Melbourne, Adelaide, Perth, Broome and Alice Springs Auckland, Wellington and Christchurch. All the vehicles hired by Kea Campers are late model and well maintained to help ensure that your tour around Australia or New Zealand is as trouble free as possible and your touring holiday is filled with wonderful memories and experiences. The choice of vehicles offered by Kea Campers ranges from four wheel drive troop carriers through poptop vans and four and six berth motorhomes. Inclusions offered can include a choice of toilet and shower facilities, refrigerator/ freezer, microwave, sink, gas stove, cutlery and crockery, dual 12v or 240v power, air conditioning, power steering and a choice of petrol or diesel engines.
Britz Campervans have six rental models and a funky camping-car. If you like to see Australia or New Zealand at your leisure? All you have to do is step out of your Campervan Rental from Britz and into the native forest, ocean, beaches or wherever you decide to call home that day. A campervan hired from Britz lets you go where, when and how you want to.
With your Maui Motorhomes, you can experience all Australia has to offer with independence and a level of comfort and style unsurpassed in the Southern Hemisphere. With Maui, you can expect innovation, sophisticated design touches and genuine driving pleasure.
Throughout Australia and New Zealand (NZ) you will find a range of quality caravan parks and camping areas. Joining one of the groups such as Big Four Caravan Parks will ensure that you stay in the best standard parks and membership will provide rate discounts throughout your stay. In Australia, caravan parks will provide you with powered and sewered sites, a choice of ensuites where available, shower and toilet facilities, laundry facilities as well as advice on local tourist attractions and a tour booking service. Advice on the next stage of your tour and the ability to book ahead is also available and in some more remote areas where facilities have trouble coping with demand this is very important.
If you would like to contact one of our consultants to help you plan and book your Aussie campervan or Kiwi motorhome vacation or holiday just send us an email or if you are in Australia you can call us on our freecall number 1800 815 378. From time to time there are specials available and when they are they can be viewed by visiting our specials website on this link to www.holiday-deals.com.au.